Processing time
FRIDAY, OCTOBER 26TH @ THE DAVINCI X EXHIBIT, DENVER COLORADO
JOIN US IN WELCOMING OUR MAKER OF THE MONTH
LONDON VON FRISCHE NEHRUNG OF
MADAME MACABRE'S HOUSE OF CURIOSITIES.
10-26-2018
RSVP REQUIRED AND LIMITED
ADMISSION IS FREE
SPECIAL GUEST DJ'S SPINNING:
WITCH HOUSE
BEER AND WINE BAR !!+
FOR MORE INFO CONTACT:
PHONE: 720-504-9408
E-MAIL INFO@DISCOVERDAVINCI.COM
RSVP HERE:
https://www.discoverdavinci.com/event/madame-macabres-house-of-curiosities-halloween-opening/
FRIDAY, NOVEMBER 2ND @ LOS MUERTOS FANTASTICOS: A DAY OF THE DEAD ADVENTURE, DENVER, COLORADO: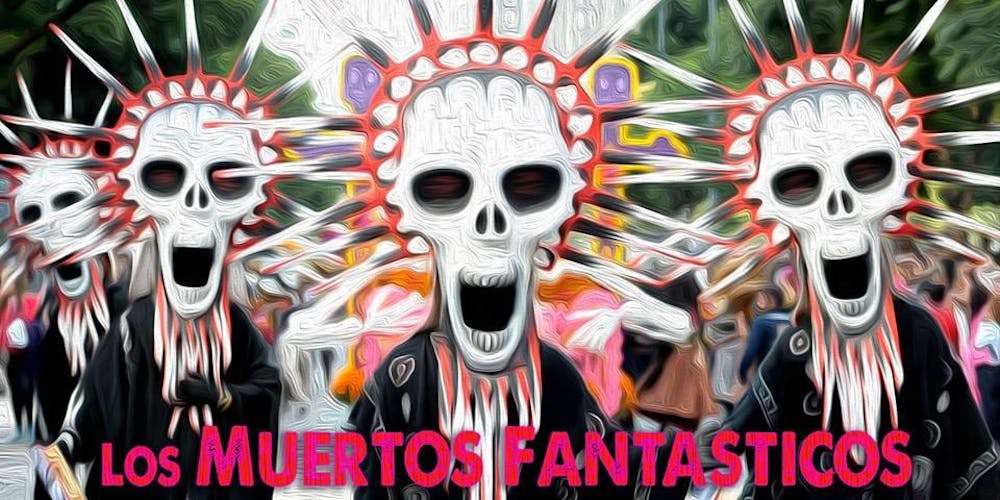 HOSTED BY THE FANTASTIC HOSTS
You're the hero. On a quest. To save the princess. Solve the puzzle. Discover the gold. And make it past the snake. Before you run out of lives.We welcome you to our fantastic underworld lair as we celebrate the dearly departed in our traditionally unconventional style. To play our game, please dress to wander the realm of the dead. There will of course be spirited music & entertainment.
RSVP to learn more. Invite your companions for the afterlife. For more details and ticket information go here:
https://www.facebook.com/events/300562840758895/
Processing time
MORE SHOWS TO BE SCHEDULED SOON!!
PLEASE CHECK BACK FOR MORE DETAILS